• 2022 • Art Print • James Jean • New Release • Pinocchio
James Jean will be releasing a spectacular new print next week, entitled Pinocchio.  Featuring intricate sculpted enhancements, as well as a dimensional chop, this one's a 20.5" x 33.5" giclee, in a signed & numbered time-limited edition, and will cost $500. On sale Tuesday, December 13th, 2022, at 8:00am Pacific time (11am EST) at https://store.jamesjean.com/. The print will be available for 24 hours.
---
• Cyclops Print Works • Disney • Kilian Eng • Movie Poster • New Release • Pinocchio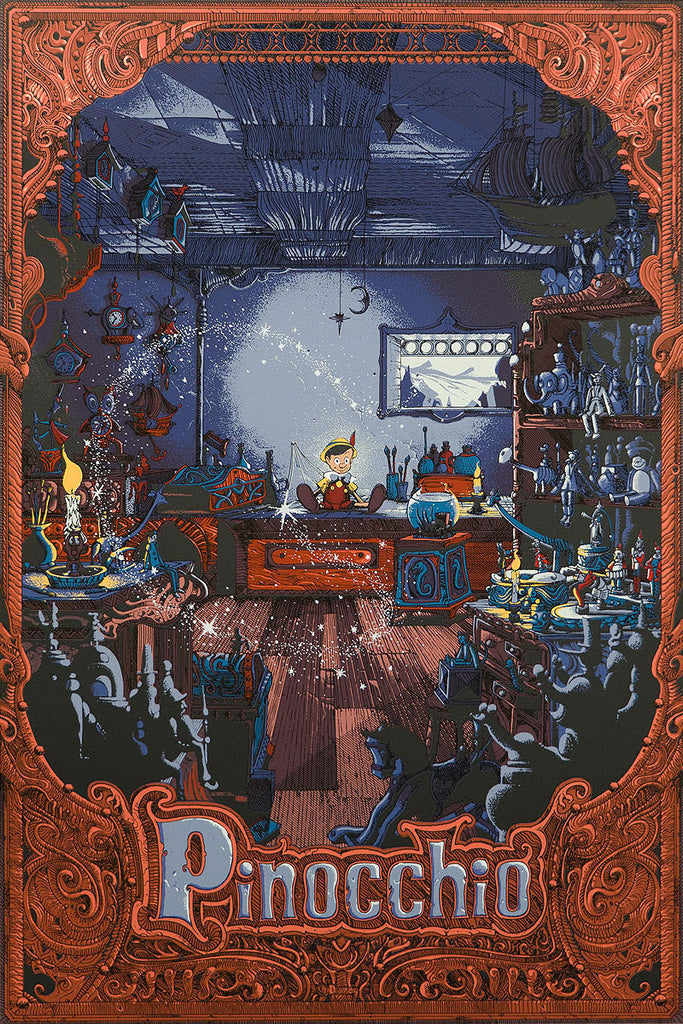 Kilian Eng will have a new print available tomorrow via Cyclops Print Works, commemorating the Disney film "Pinocchio". It is a 20″ x 30″ 19-color screenprint, with a numbered edition of 185, and will cost $95. On sale Wednesday, May 18th, 2016, at 12:00pm Pacific time (3pm EST) at: http://cyclopsprintworks.com/.