• 2016 • DaVinci's Dreams • Escape From New York • GID • John Carpenter • Kilian Eng • Movie Poster • New Release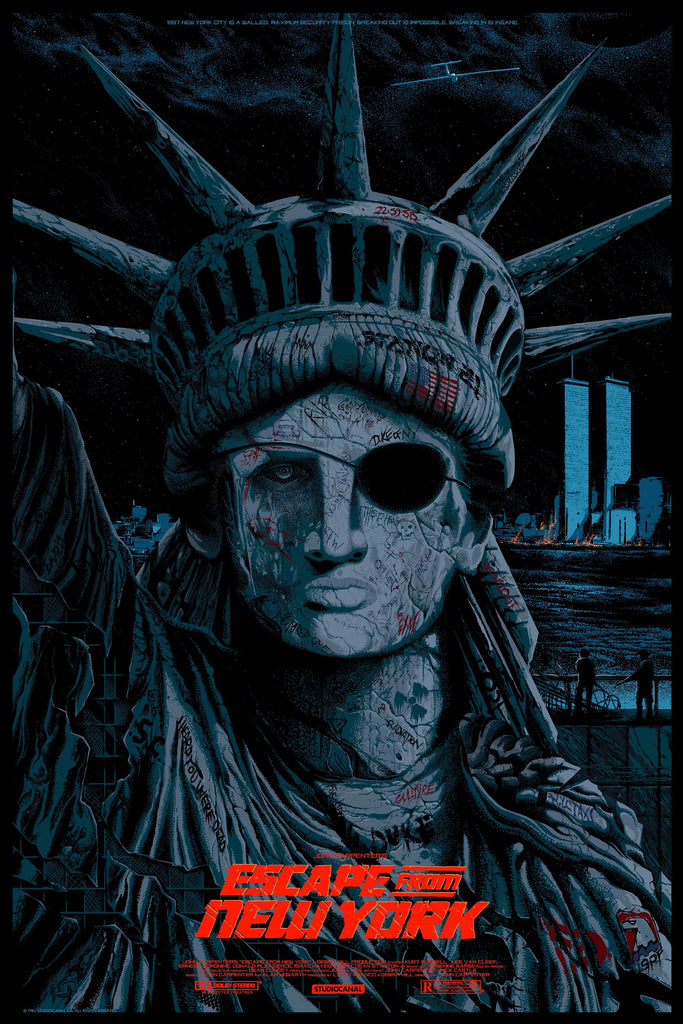 Kilian Eng will have an officially-licensed "Escape from New York" print available soon via DaVinci's Dreams, commemorating John Carpenter's classic film. It is a 24″ x 36″ screenprint, with a numbered edition of 250, and will cost $60. There will also be a variant available, featuring metallic and glow-in-the-dark inks (see below), in an edition of 175, for $73. On sale Monday, July 4th, 2016, at 10:00am Pacific time (1pm EST) at: http://davincisdreams.com/.
---
• Davinci's Dreams • Movie Poster • Movie Posters • New Releases • Stan & Vince • The Terminator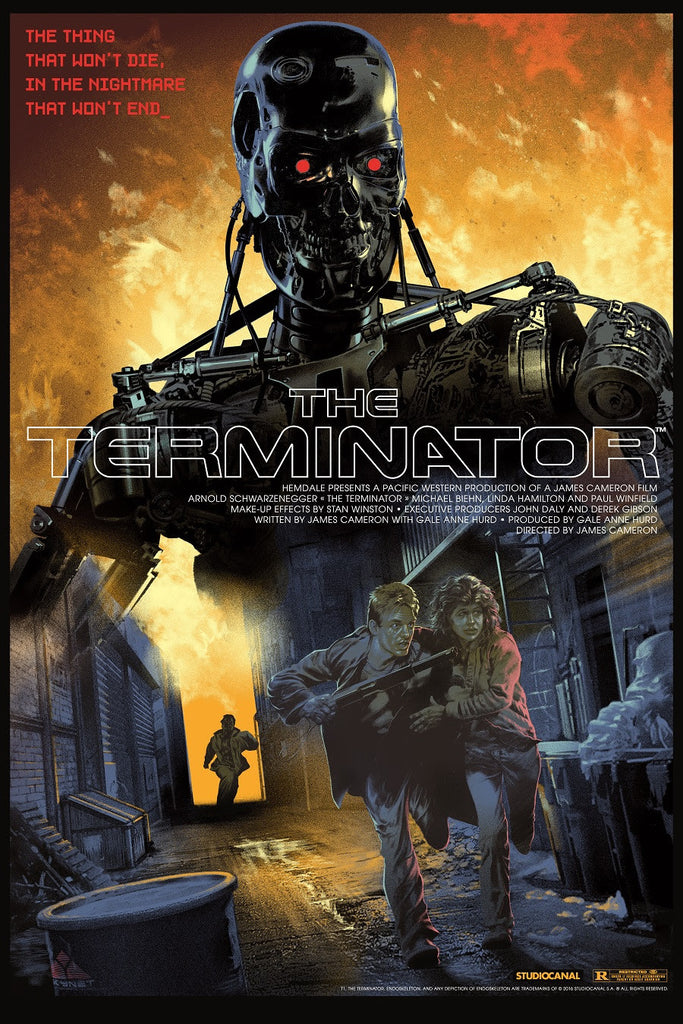 Working with the amazingly talented French illustration duo Stan & Vince, DaVinci's Dreams is honoured to release a beautiful officially licensed screen print for James Cameron's iconic 1984 film, The Terminator.The Terminator will be released on Monday, March 7th at 4:00pm GMT (8am PST) at: http://www.davincisdreams.com.