• 2018 • After Midnight • Gremlins • Hero Complex Gallery • Movie Poster • New Release • Vance Kelly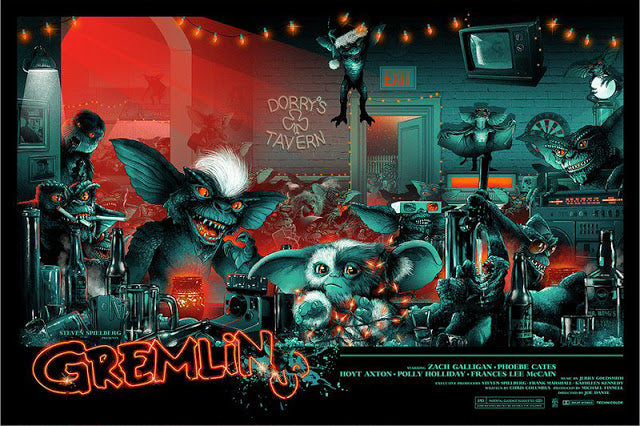 Hero Complex Gallery just dropped Vance Kelly's awesome new officially-licensed Gremlins movie poster.  Entitled After Midnight, this one's a 36″ x 24″ screen print, in a signed & numbered edition of 425, and costs $60. On sale now at http://hcgart.com/.
---
• 2017 • D&L Screenprinting • Gremlins • Mike Saputo • Mondo • Movie Poster • New Release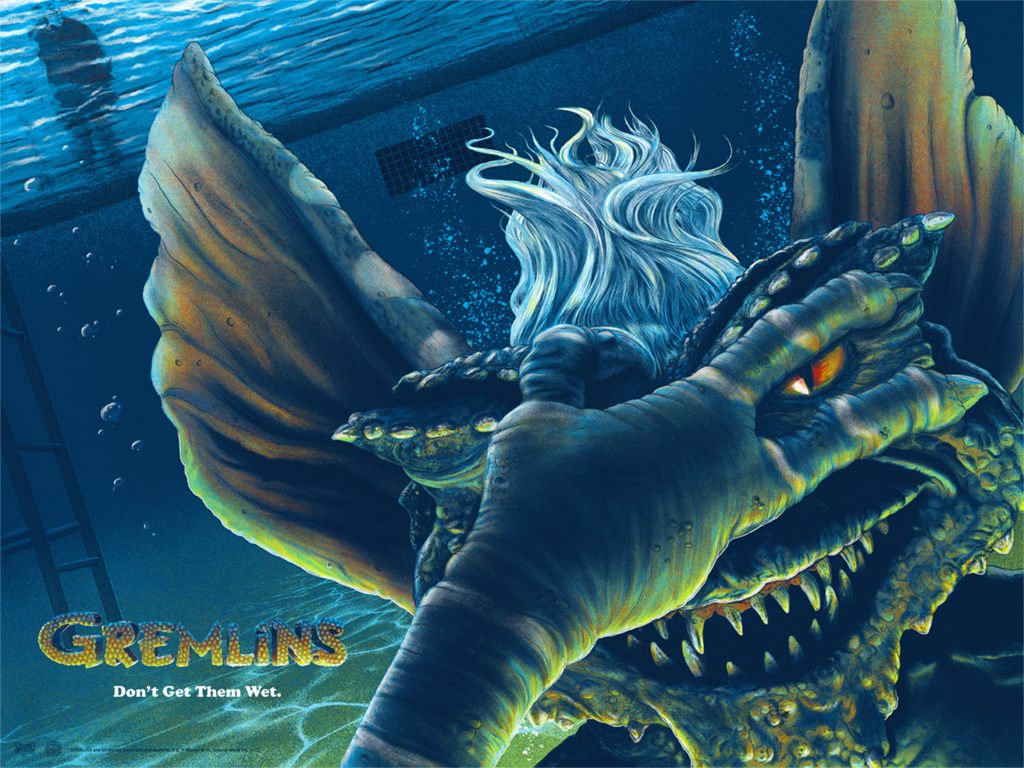 Mondo will be releasing Mike Saputo's new Gremlins print today, commemorating the horror-comedy Christmas classic. This one's a 24" x 18″ screen print, in a numbered edition of 275, and will cost $45. Printed by D&L Screenprinting. On sale Friday, December 8th, 2017, at a random time here: http://mondotees.com/. Follow Mondo on twitter for the on sale announcement.